Wonderful! Graceful! Prompt!
themes for your online store on Shopware 6
New project - Liberty Prime Theme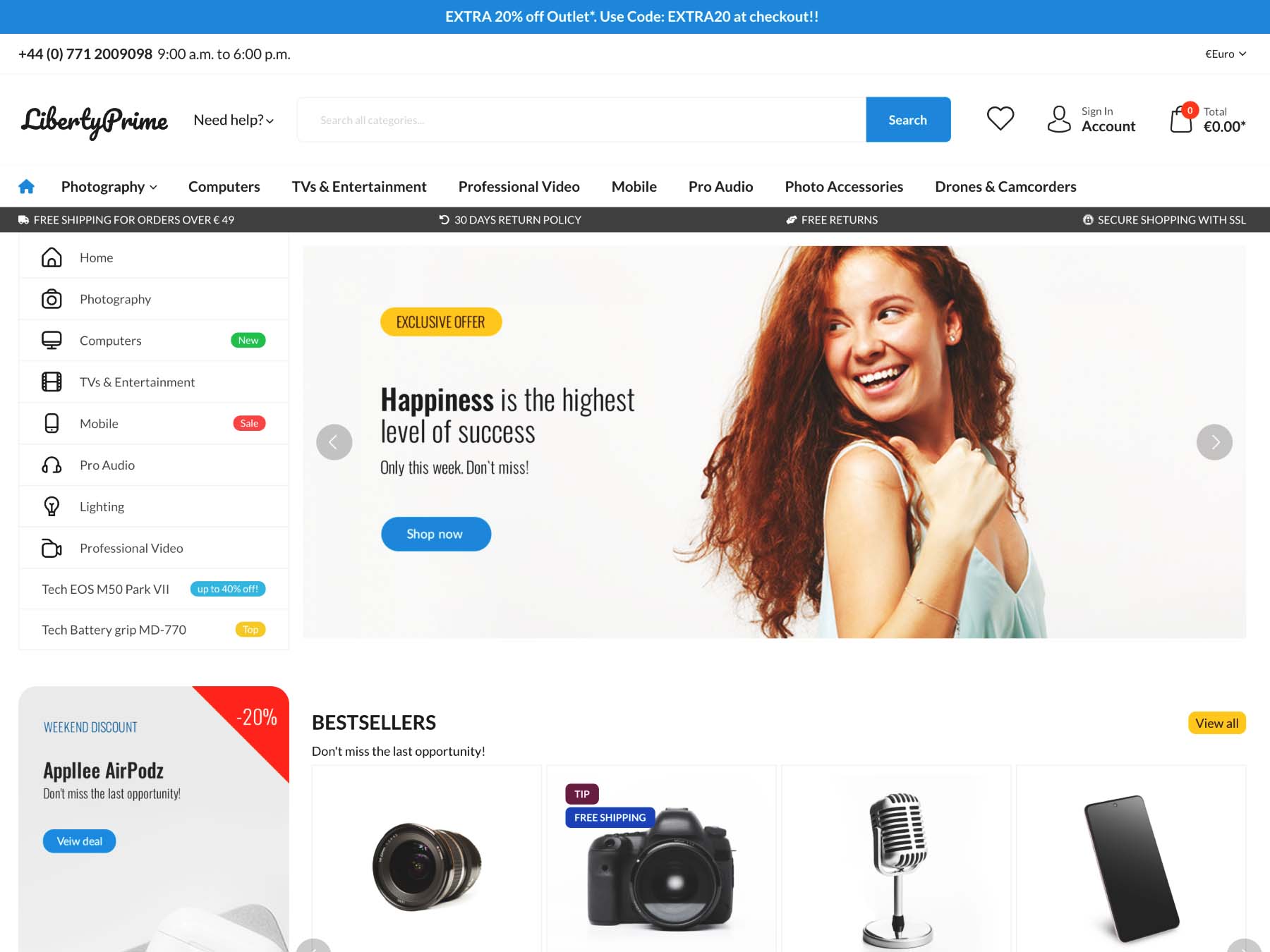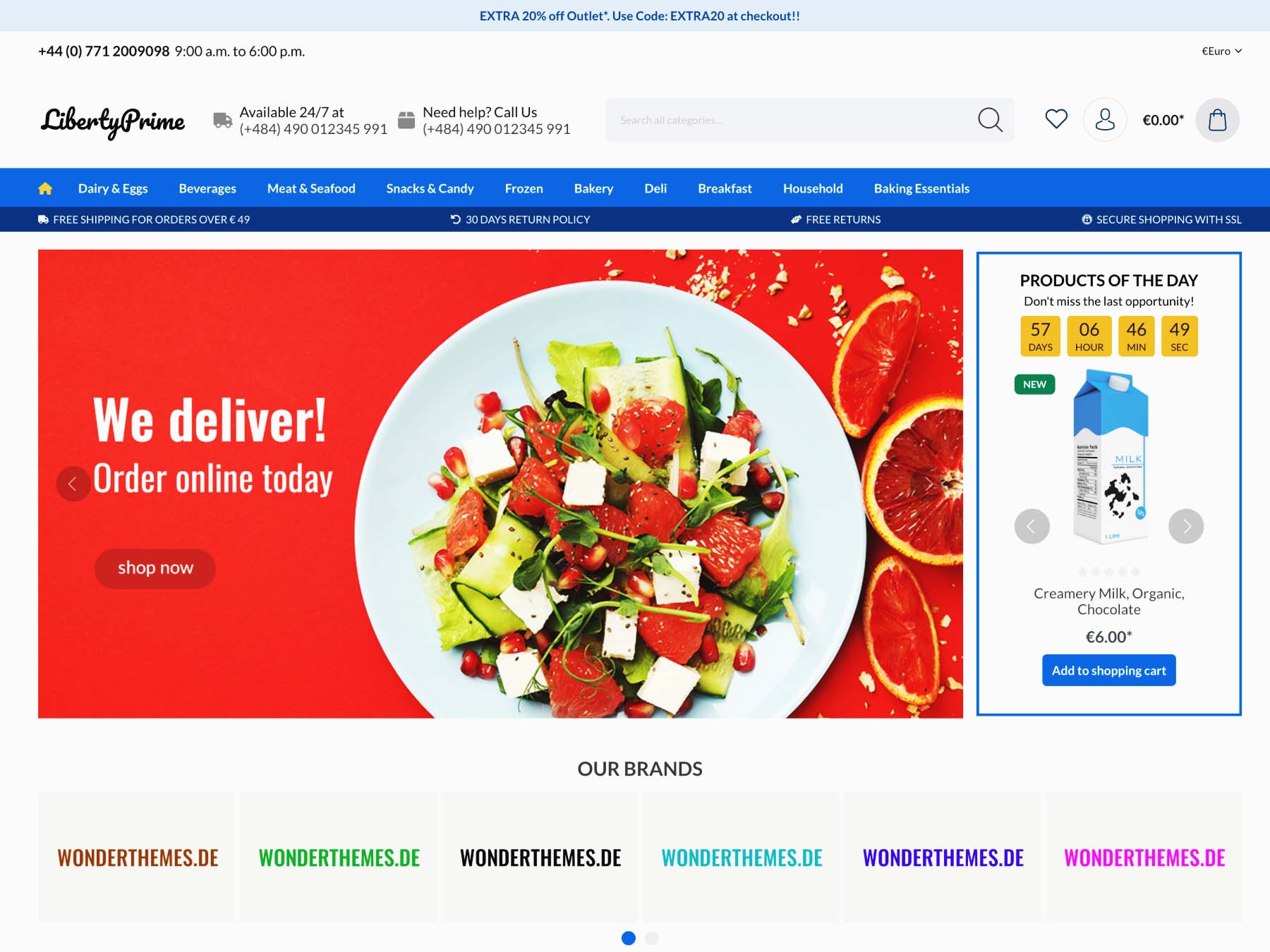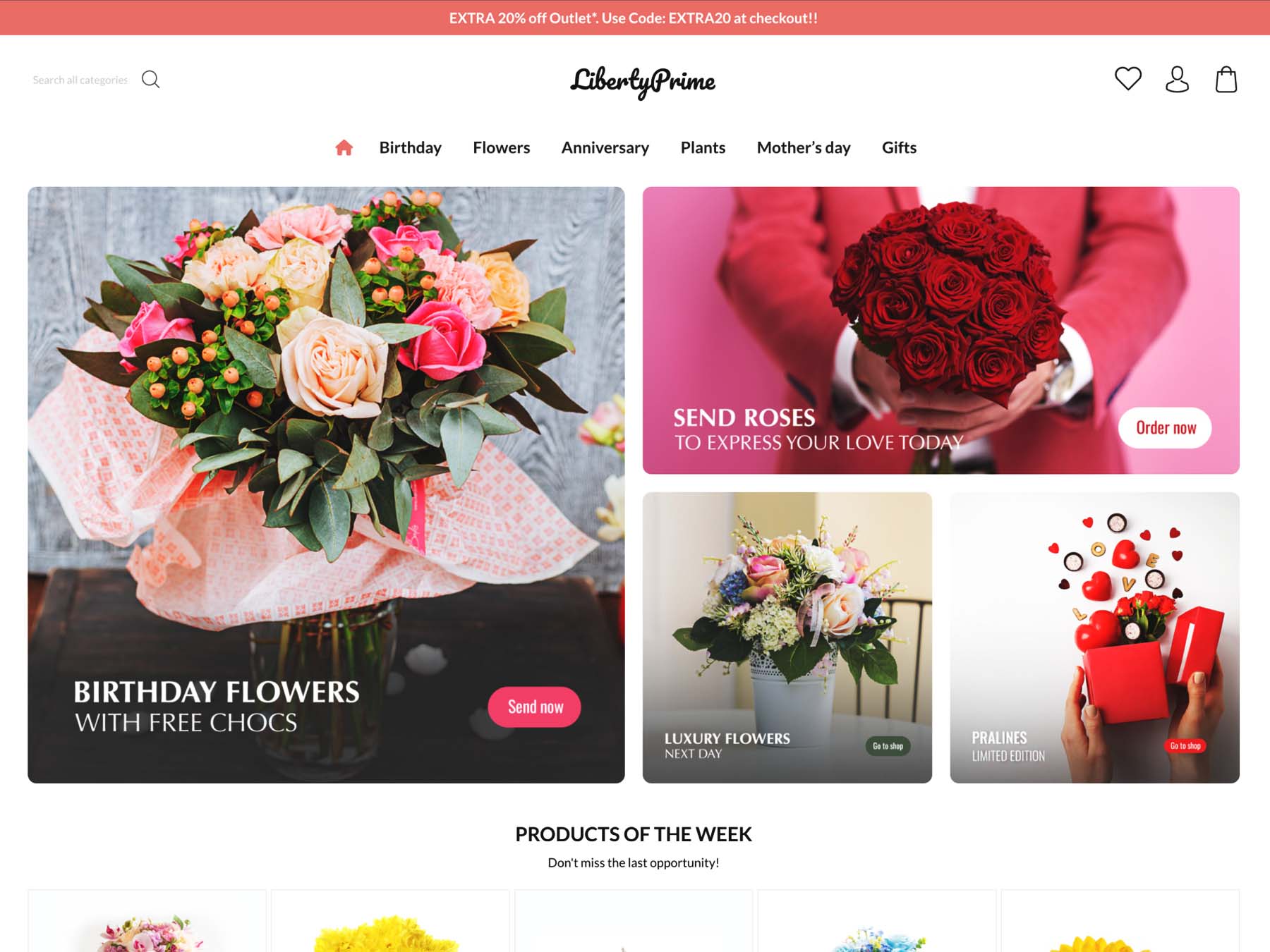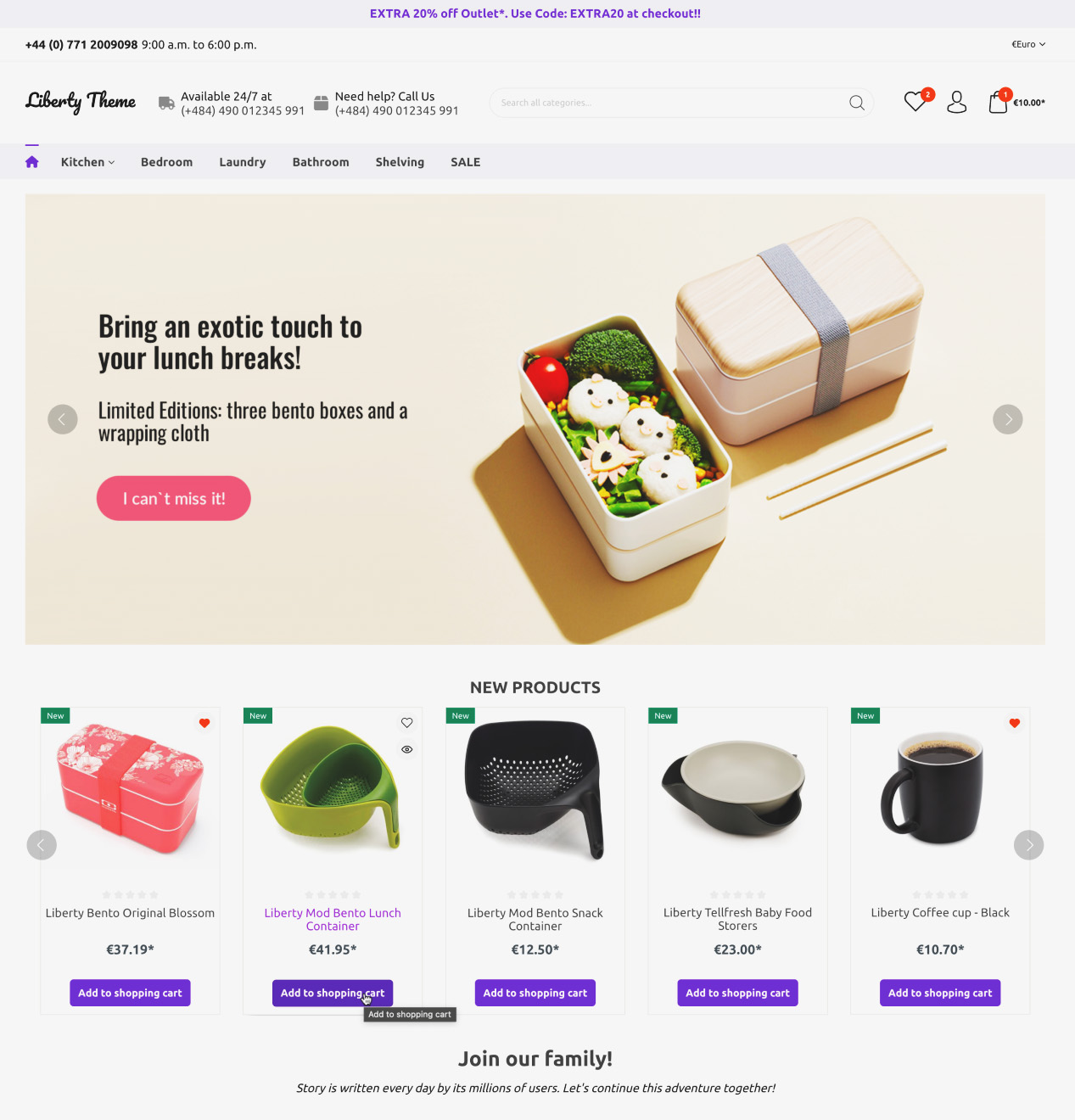 Free Liberty Theme
If you're just starting to get acquainted with the Shopware platform or starting out in e-commerce, our free theme is just what you need. Despite it's absolutely free, it is the most modern and viable product for a quick start.
View Demo
View in Shopware store
Liberty Prime Theme
This theme extends free possibilities of the
Liberty Responsive Theme
Here you will find different styles for a site header, additional CMS blocks, opportunities to present your advantages, share your customers' feedback, use a huge number of visual settings that will allow you to emphasize the individuality of your project and much more.
View in Shopware store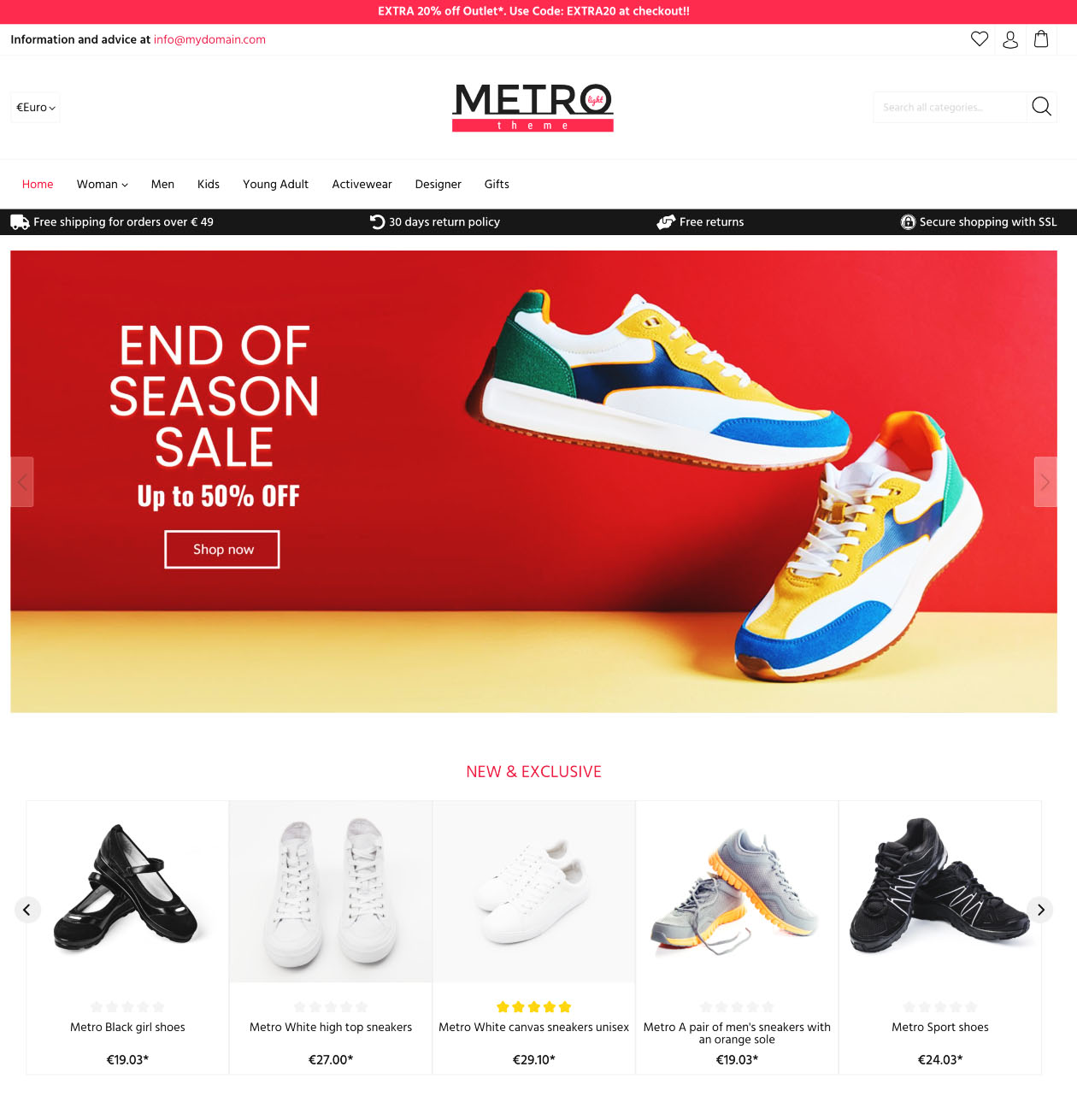 Our mission is to go beyond ordinary way of thinking and create innovative solutions for e-commerce based on the Shopware 6 platform. We create our solutions with care of the people who use them.
Our aim is to be the most trusted partner for everyone in developing extensions for the Shopware.
We guarantee the quality and functionality of our developments. We are always ready to offer any support needed.
Check out below our products, feedback, see examples of our work and everything clicks into place.
If you want to leave a feedback, offer, to tell about your project, use the feedback form. Every question will be considered.